Silicone Breast Augmentation

$200 off Regular Price (Regular $4950)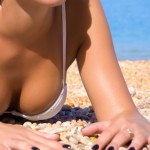 _
SmartLipo™ Special
Do you have love handles, bat wings, muffin tops, saddlebags or jowls that don't respond to exercise and diet? They all improve dramatically using SmartLipo™TriPlex, with minimal downtime and less pain than traditional liposuction alone.
Triplex is the most advanced laser-assisted lipolysis system available. This unique technology safely delivers the optimal blend of three laser wavelengths for better fat removal and enhanced tissue tightening.

20% off this month
Thermiva™ Special

Thermiva™ is a temperature-controlled radio-frequency device used for tissue tightening by means of thermal heating. Preliminary studies show improvement in vaginal tightening, urinary incontinence, sexual function, vaginal moisture and anorgasmia. Most perimenopausal women suffer from vaginal laxity, incontinence, vaginal dryness or sexual dysfunction as a result of aging, vaginal childbirth or change in hormone production. Thermiva™ is the first noninvasive procedure using controlled thermal energy to improve some of these issues. It can also be used for cosmetic improvement of the labia as well. The procedure is painless and requires no downtime.
$2,500 for 3 treatments (Regular price $3,000)
Filler Special
All fillers 10% off this month
To learn more about all the fillers offered, please click here.
Botox Special
$10 a unit (minimum 20 units)